Do I Need a Permit for Ant Infestation Removal?
There are over twelve thousand different species of ants all over the globe, some of these species are harmful while others are merely just harmless garden insects. Ants are known to be social insects, which means that, where you see one ant, you are sure that the rest are in close range.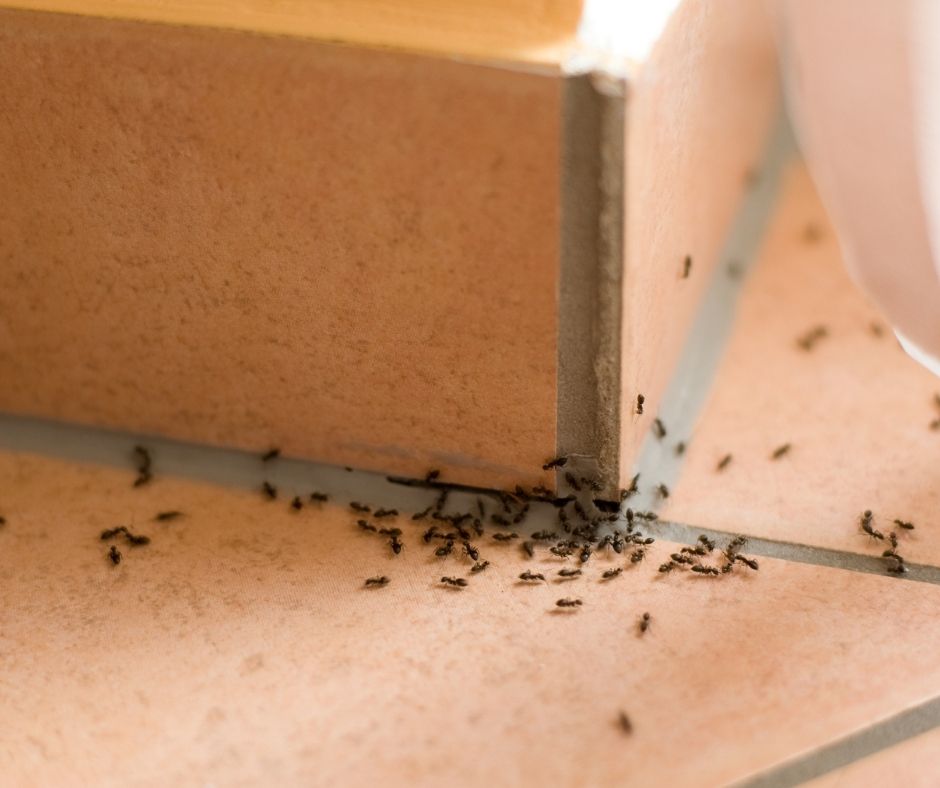 With globalization for humans, came the destruction of so many natural habitats of these insects. Trees were cut down to make furniture and other necessities of man, roads were built across farmlands, forests and farmlands were being destroyed to build roads leaving these insects with limited natural habitats. A lot of these insects just like wild animals have resorted to visiting homes for food, shelter, and as a place of building more colonies.
A lot of times, people wake up to their homes being infested by these, some of these insects might have been enticed into some of our homes as a result of the food crumbs we leave around, untidy environment, or just seeking a home away from home. Some of these ants may get into cooked food or other foodstuffs that we may have stored up in our homes while scurrying all over the place resulting in an uncomfortable situation for most homeowners.
When this happens, homeowners are faced with several ways to get rid of these infestations and regain their homes. People make decisions at times like this based on the information available to them, while there are so many pesticides and chemicals available in stores to help get rid of these scurrying soldiers, there are simpler methods one could undertake without polluting the home with harmful chemicals that may be detrimental to the health of children at home. However, in extreme situations of infestation, extreme measures are encouraged.
Do I Need a Permit for Ant Infestation Removal?
Below are several ways one can get ants out of the home without using pesticides;
Pepper: Since ants are known to find the smell of pepper irritating, one can slice and sprinkle red or black pepper around cupboards or doors where they can be found.
White vinegar: Wipe surfaces with a solution of water and white vinegar. This will kill them as well as repel them, as ants can also perceive the smell of white vinegar long after it dries.
Kerosene oil: Sprinkle kerosene oil at the entrance to your homes and other places where ants are found, this will automatically kill and repel them.
Soapy water: Ants are known to use pheromones to communicate with each other and as well, tell other trails they have followed. With soapy water sprayed on those trails and entry points, there would be no trails to follow.
Corn starch: In a situation of an infestation, pour corn starch over the ants and add a little water, this will kill a lot of them and repel those left.
Find the entry point: In a situation of an infestation, you must find their entry point and seal it to prevent a recurrence.
Cut off their food source: In most cases, ants are attracted to homes because of regular crumps of food lying around, you must keep your environment tidy and clear food items lying around.
Salt: Sprinkling iodized salt on soldier ant-infested areas goes a long way to disperse them, and eventually get rid of them.
If after you must have tried all these and nothing seems to work, I believe it is time to take more extreme measures and call in the exterminators. However, make a proper inquiry into the pesticides they intend to use in your home.
Some of the common types of ants that live in Arizona are Argentine ants, carpenter ants, crazy ants, fire ants, forelius ants, leafcutter ants, odorous ants, pavement ants, pharaoh ants, and rover ants.
Learn more about Arizona pest control services and ant exterminator services in the Phoenix Valley including Phoenix, Scottsdale, Tempe, Paradise Valley, North Scottsdale, Cave Creek, Scottsdale, Carefree, Peoria, Glendale, Litchfield Park, El Mirage, Surprise, Sun City, Waddell, Goodyear, Avondale, Buckeye, Estrella Mountain Ranch. Verrado, Tolleson or Laveen Arizona.
More Tips for Homeowners: