Early Bird Pest Control Google Business Reviews
At Early Bird Pest Control and Exterminator Service, we pride ourselves in providing the absolute best pest control service available in the Phoenix Valley. We want to earn your business, so we don't require a long-term commitment like the big corporate companies.
One of the many advantages of being a small pest control company, with over 24 years of pest control and extermination experience in the Phoenix Valley, we control what we do, and how we provide consistent, quality service every time.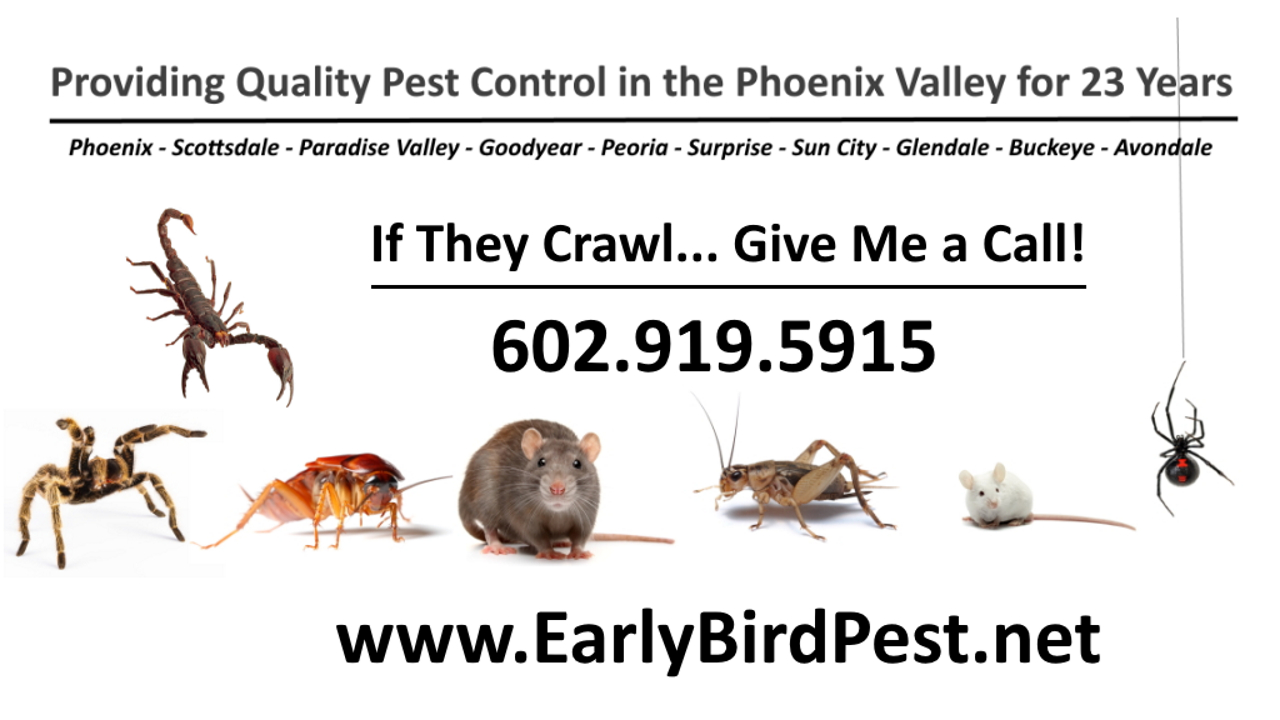 Quality Pest Control Serving the Phoenix Arizona Valley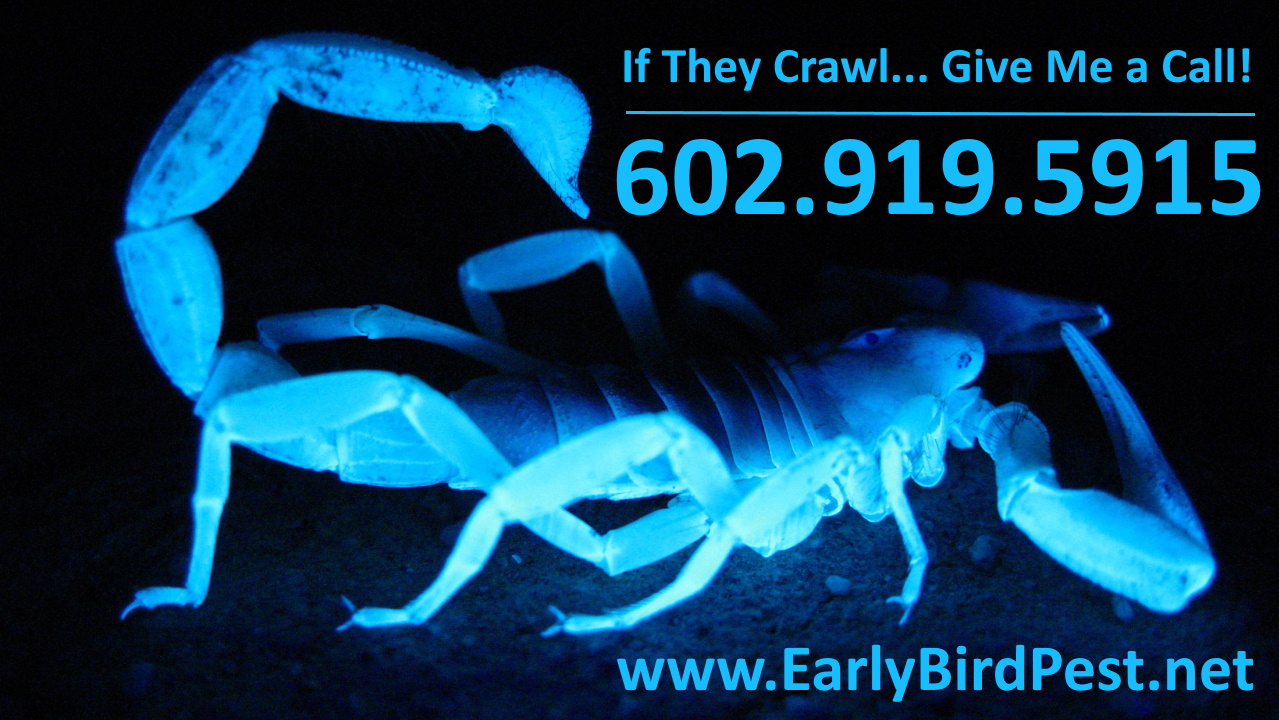 Meet Henry With Early Bird Pest Control
The Following Are Recent Reviews of Early Bird Pest Control on Google Business Pages
🌟🌟🌟🌟🌟  5 STARS
Positive: Professionalism, Punctuality, Quality, Responsiveness, Value
Mr Henry is very professional and definitely does a great job. We have him come every two months to spray inside and out and has done so for a few years now. Excellent work and not a bug in sight. Our only down fall is that we can't give him ten star instead of five, so here's five more 
Thank you so much Mr. Henry 👍
Daniel Brostowicz
🌟🌟🌟🌟🌟  5 STARS
Early Bird is my regular pest control service. I've used the big companies, previously. Early Bird delivers a personal evaluation of your property.
If you're a pet owner, like me, it's reassuring to have careful applications.
I have had Early Bird for several years. They are reasonable and reliable. You won't be disappointed with the service.
Dave Rider
🌟🌟🌟🌟🌟 5 STARS
Henry and Early Bird Pest Control did a great job providing pest control service at our home in Palm Valley in Goodyear, AZ.  We had ants, scorpions, spiders, cockroaches and even pack rats and gophers. Early Bird Pest Control took care of the problem! With regular maintenance service, we haven't had another problem since. Thank you, Henry!
100% Customer Satisfaction is always our goal. Are we always perfect, of course not. Our commitment to you is we will always work hard and do our best to eliminate your pest problem and maintain a pest-free home and yard for you and your family.  Our 24 + Years of quality pest control experience means we have seen every possible pest control problem the Arizona desert has to offer. We have the experience to get the job done right the first time.
Serving pest control clients throughout the Phoenix North and West Valleys in Maricopa County including  Scottsdale, Phoenix, North Scottsdale, Paradise Valley, Cave Creek, Carefree, Goodyear, Peoria, Glendale, El Mirage, Avondale, Sun City, Surprise, Buckeye, Verrado, Waddell, Estrella, Litchfield Park, Palm Valley, Grayhawk,  McCormick Ranch, DC Ranch, Desert Mountain, Arcadia, Camelback Country Club Estates, and Pebble Creek.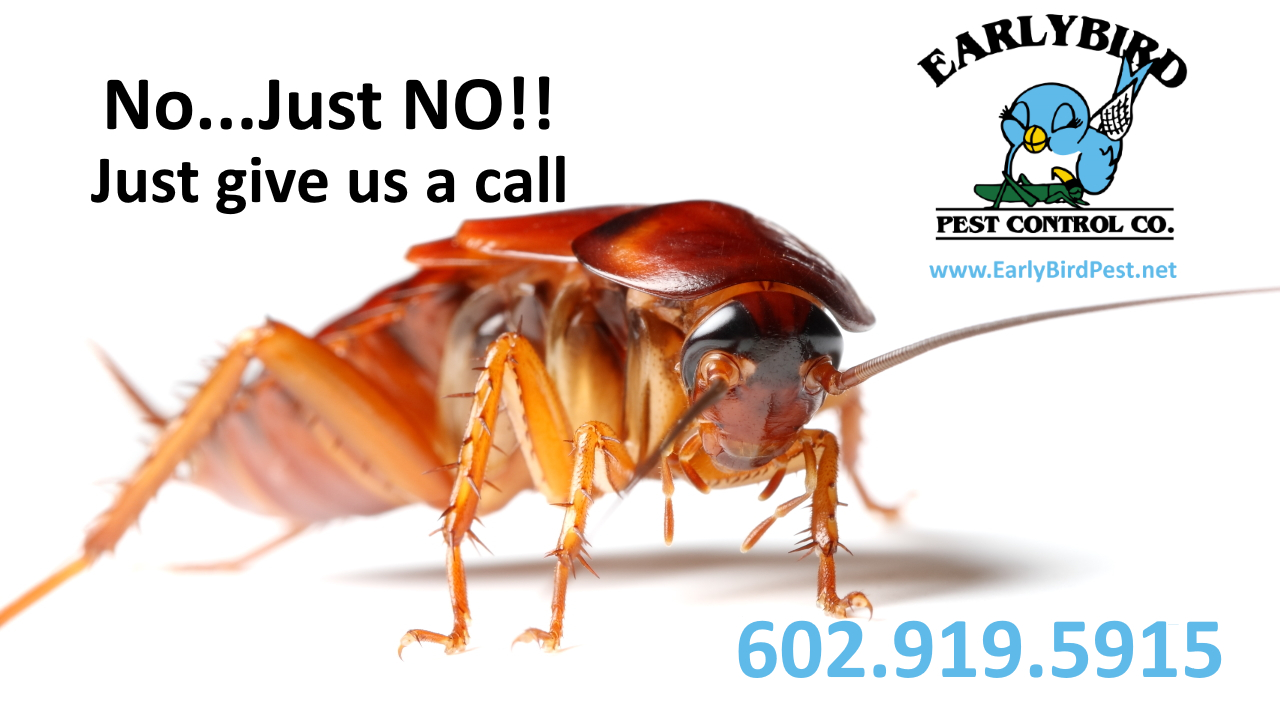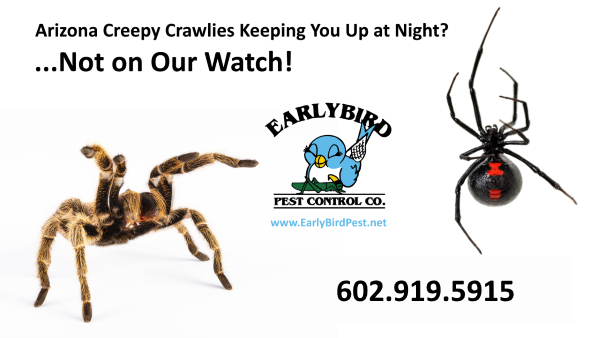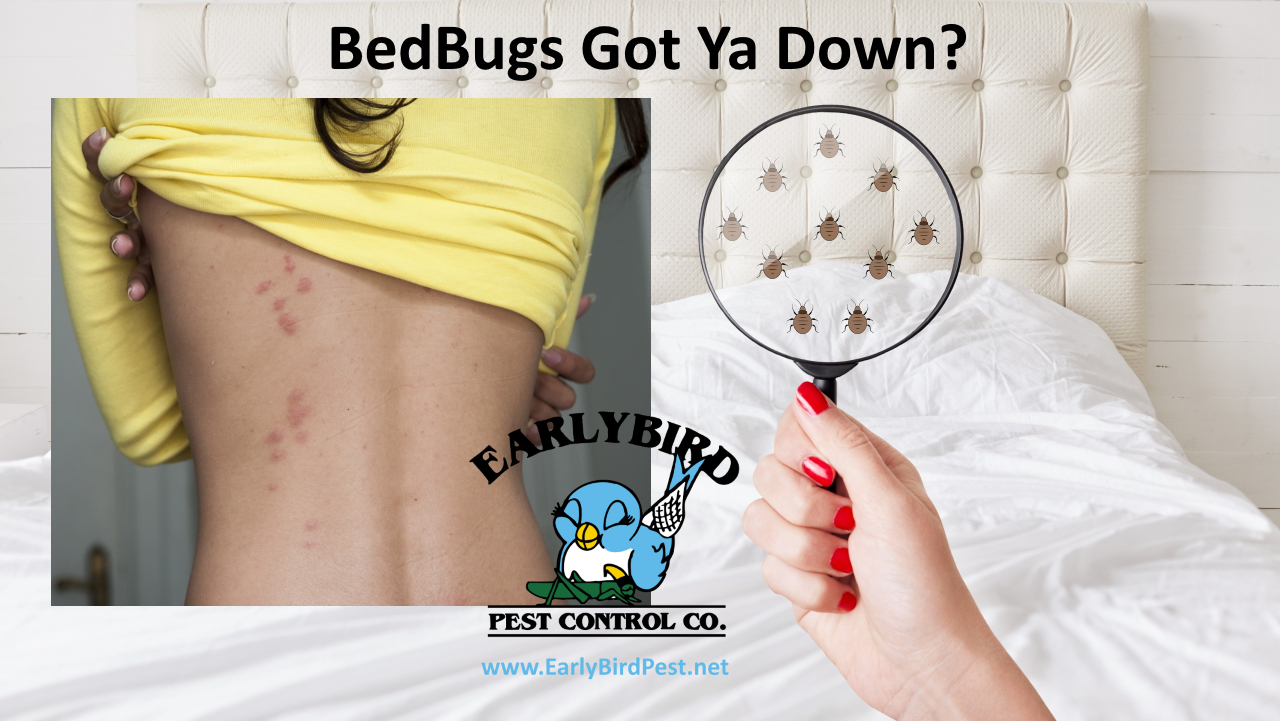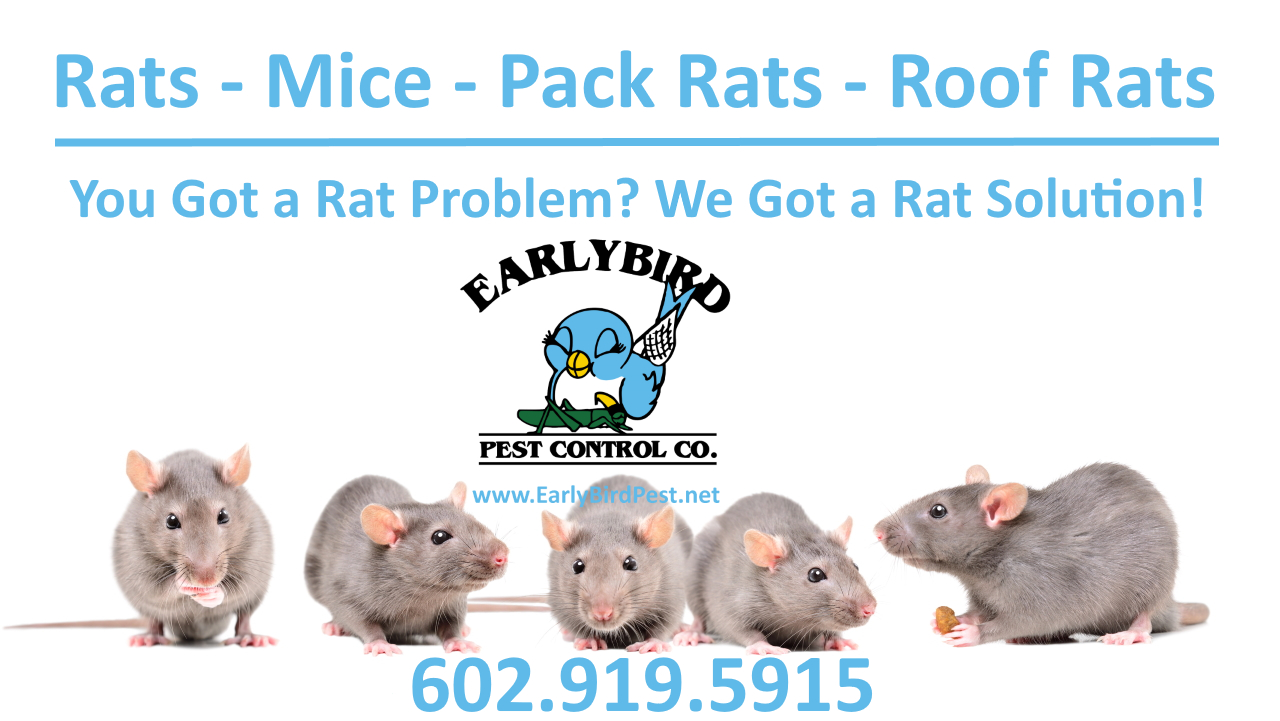 No Matter The Pest… Early Bird is the BEST!
Whatever the Pest… Early Bird is the Best Pest Control, Exterminator services and bi-monthly maintenance plan to keep your yead, home, garage, business or property pest-free. We treat and remove the following Arizona Pests in the Phoenix Valley.
Moths
Mosquitoes
Ticks
Crickets
Beetles
Silverfish
Let Us know if we can answer any pest control questions for you: Contact Us or Give Us a call at 602-919-5915 for all your Phoenix Arizona Valley Pest Control needs!